Find the best schools in Miami and Broward.
School for Advanced Studies leads the pack among your best choices for top schools in South Florida. The Homestead Campus ranks 2nd among Florida high schools and 25th in the national rankings while the South campus is the 3rd across the state and the 36th in the nation according to the US News & World Report's 2019 list of best public school's in Miami-Dade County.
This charter school is the product of a collaboration among the French, Italian, and Spanish Embassies. This school presents a snapshot of the vibrant global community that one can find in the sunny city on any given day. The US News & World Report ranks ISCHS 4th among all-state high school rankings and 41st on the national level. This is one of the best schools miami
DESIGN AND ARCHITECTURE SENIOR HIGH


(Miami, FL)
Located at the heart of Miami's lively Design District. This magnet school provides top-quality secondary education that made the school the top 7th among Florida high schools. Out of about 13,000 educational facilities,

DASH

is on the list as the 51st across the nation. Highlighting its state-of-the-art learning environment.
Ranking 26th across the state, this high school offers an outstanding arts-centric. Arts-centric is a program that enriches its academic curriculum. Students can pursue development tracks after 9th grade. This is one of the Best schools Miam in Miami for dance, music, theater, and visual arts. 9th grade students can continue with a Bachelor of Arts or music college degree.
Among private high schools in Miami-Dade County, Ransom Everglades stands out with its rigorous college preparation program. They combined the preparation program with a well-rounded personal development approach that takes every student's physical, cultural, and character development into account.
McGlannan School


(Miami, FL) Best schools Miami for dyslexia 
Since 1964 McGlannen has been one of the top schools in Miami for learning disabilities. They specialize in Dyslexia and they use a proprietary linguistic program and multisensory teaching technique. This school is entirely different from any other school I know. Top rated in my book. 
Top Public schools in Broward County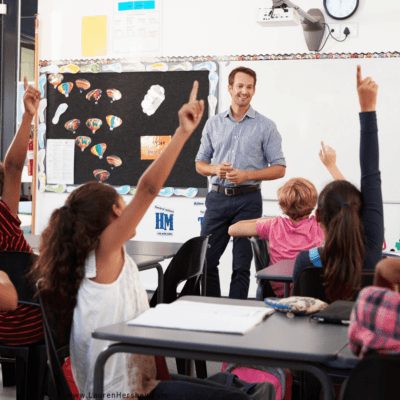 Ranked 20th among all public high schools across the state, Pompano Beach High School is a full magnet high school that offers classes to students at the grade 9-12 levels.  Out of 13,000 high schools, Pompano Beach High School impressively ranks 202 narrowly missing the top 200 rankings.
 Secondary level students and adults seeking technical education are served in this educational institution in Davie. The magnet high school, which serves an average of 600 students per school year, ranks 30th among all secondary schools. The Technical High School boasts the distinction of being one of only 20 Florida schools with a New Millennium High School accreditation.
Somerset Arts Conservatory
(Pembroke Pines, FL) 
Somerset Arts Conservatory is an excellent example of why Broward County schools are the best.  Charter schools – makes the area attractive to many people looking for a home. The Conservatory ranked 31st among high schools in Florida and was awarded a National Blue Ribbon School distinction in 2016. One of its notable learning opportunities is the Exceptional Student Education (ESE) program, which combines academics with targeted skills development focusing on the visual and performing arts.
Serving students in the 9th to 12th grades, Cypress Bay High, is ranked 33rd among all high schools in the Sunshine State. It offers various learning programs, including 33 Advanced Placement courses, honors courses, and the Advanced International Certificate of Education, which is overseen by the globally influential Cambridge International Examinations.
Are you looking for the best school for your kids in the Miami neighborhood? Lauren Hershey is the girl for you. As a mother of a middle school child challenged with ADHD and Dyslexia, she knows the struggles of what parents have to go through. Her daughter has attended Miami Dade schools and Broward schools. Lauren knows almost every school in Miami Dade and Broward. Her child is now in a charter school, and she couldn't be happier. It's all about finding the right match for a child's essential educational and development needs.
Check out these articles!
Call Lauren today at 708.539.9319, or send her an email at laurenhersheyrealtor(at)gmail(dotted)com to learn more.