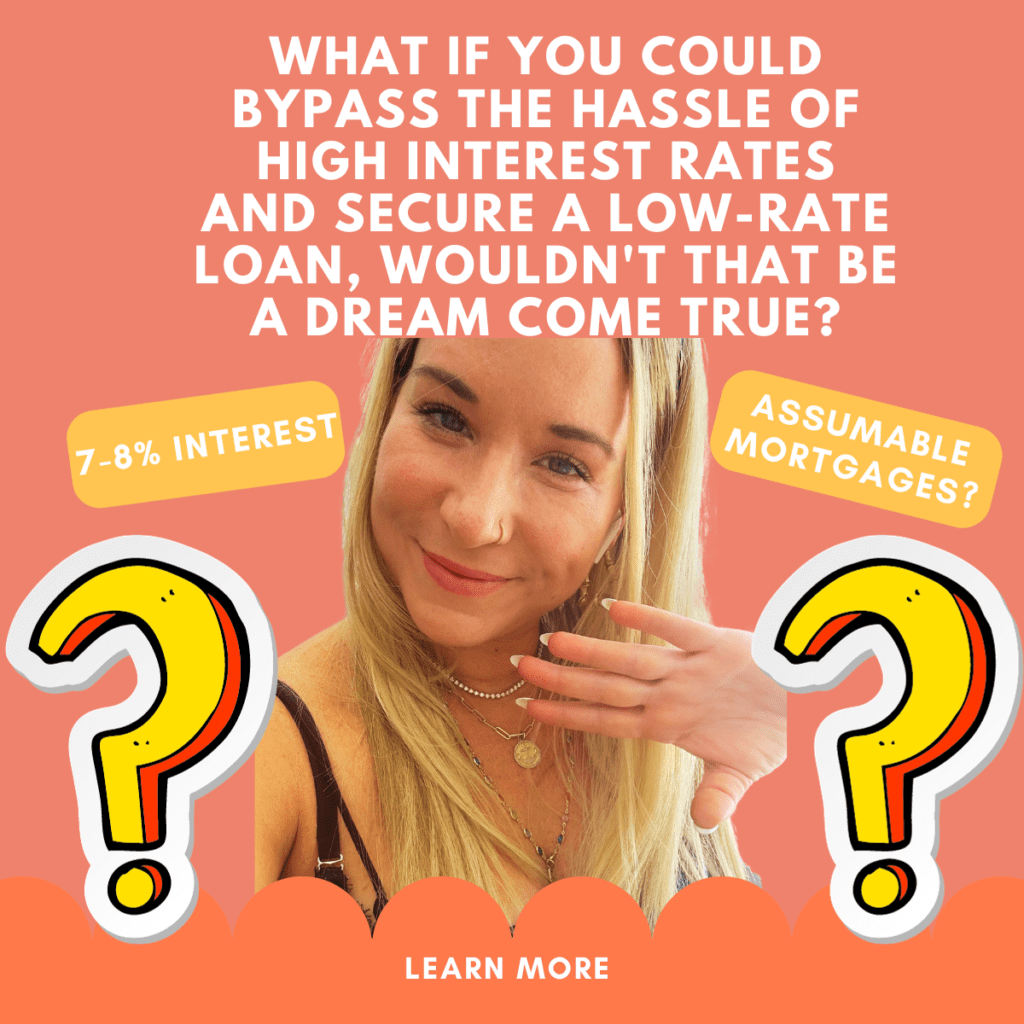 Ever heard of the term "Assumable Mortgages"?
Hello, esteemed professionals!
Ever heard of the term "Assumable Mortgages"? Doesn't ring a bell? Well, buckle up because today, we are diving into the world of finance and real estate to bring you a concept that may help you secure your dream home in this competitive market.
We all know that buying a house is not just about picking a location and signing on the dotted line. It's a journey that begins with financial planning, applying for a mortgage, negotiating interest rates, and finding the right home. Now, imagine if you could bypass the hassle of high-interest rates and secure a low-rate loan, wouldn't that be a dream come true? This is exactly where assumable mortgages come into play.
What is an assumable mortgage? Easy it allows a home buyer to take over a seller's home loan. Instead of applying for a new loan, the buyer agrees to continue paying the seller's existing loan. The key advantage? The buyer reaps the benefit if the seller's loan has a low interest rate. With the rising interest rates, an assumable mortgage could be a game-changer for many home buyers.
But remember, with great power comes great responsibility. It's not as simple as it sounds. There are qualifications to meet, and not all loans are assumable. Therefore, it is crucial to do your own due diligence.
Why am I talking about this? Because in a world where knowledge is power, I believe in empowering my network. Whether you're a seasoned professional in the real estate industry, a first-time home buyer, or someone looking to invest in property, understanding the nuances of assumable mortgages could be a potent tool in your arsenal.
So, the next time you're looking for a home loan, don't forget to ask about assumable mortgages. It may just be the key to unlocking your dream home's door.
Remember, the most successful people are not those who do it all themselves, but those who get things done with others. Share this with your colleagues, friends, and family who might benefit from this information. Let's help each other grow.
Because at the end of the day, we rise by lifting others. And isn't that what being a part of this professional community is all about?
Stay knowledgeable. Stay empowered.
#KnowledgeIsPower #RealEstateInsights
Four reasons why first-time Homebuyers need a pre approval letter!
Lauren Hershey | Brickell Realtorary
Reviewer
4/20/2001
Dolly H
5





Product Name
Ever heard of the term "Assumable Mortgages
Price
Product Availability