UNIQUE PLACES, FOOD & ACTIVITIES IN MIAMI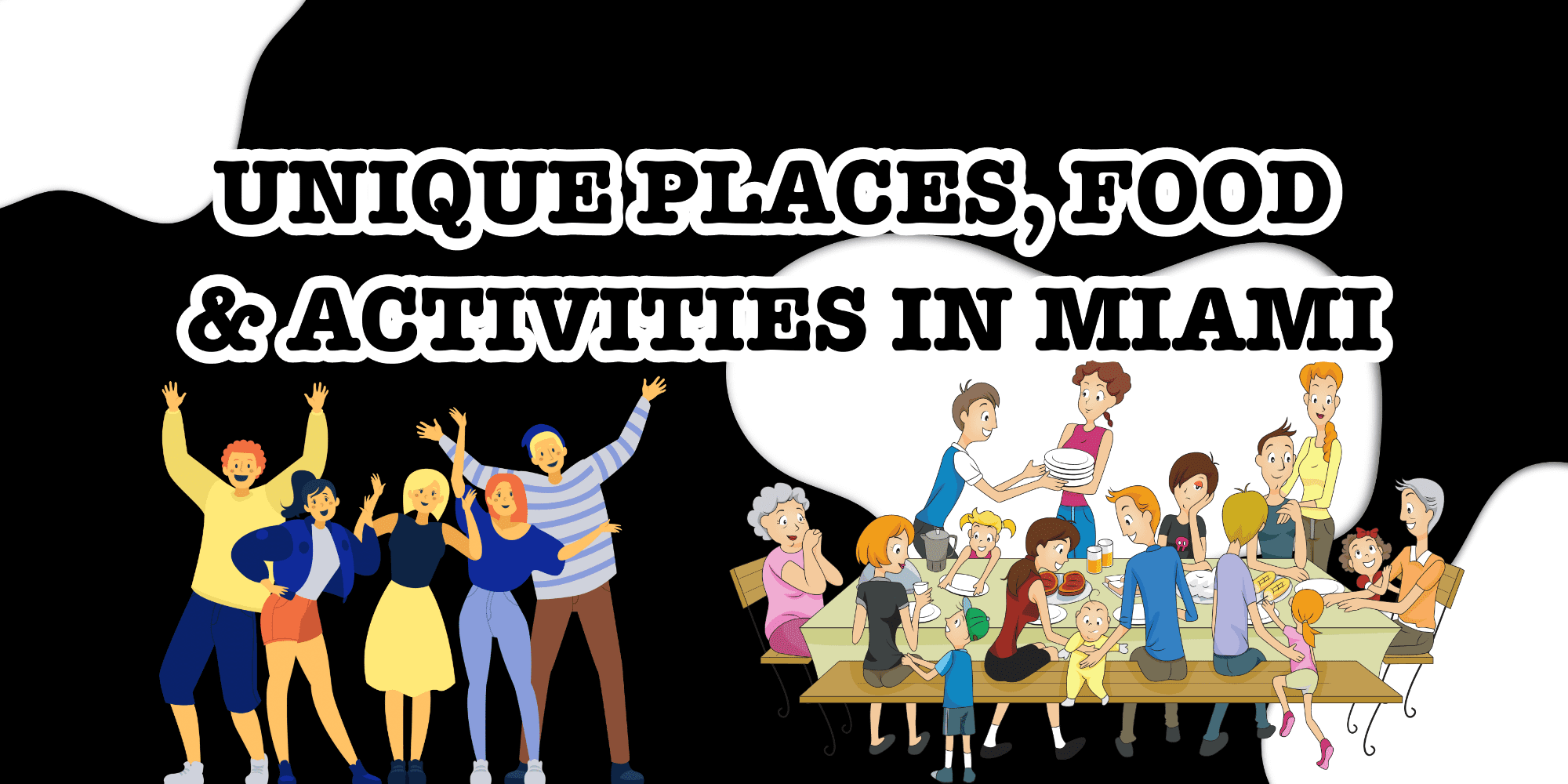 Multiple places are famous in Miami, but are they the only fantastic place in the area? In this article, I enlisted sites with hidden gems, must-taste food, and activities that can hype you up!
Let's start with these Burger places! Because who doesn't LOVE burgers?
📌Pipo Burger, Doral
📌La Industria, Bayside
📌Panna Weston
📌Burger Fans, Doral
📌Guira y Tambora, Hollywood
📌Burger Mania, Kendall
📌Iburger, Midtown
Which other places in Miami should we stop next?
Let's check out this place where you can get good BRUNCH experience!
📍La Boulangerie Boul'Mich (Aventura, Boca Raton, Coral Way, Key Biscayne, Doral, Pinecrest)
Opens 7:30am-6pm
Tip: Go for breakfast with friends and share a bit of everything!.
Now for recreational activities in Miami,
I would reccomend Artisans Playhouse located at  2456 W 8th Ct, Hialeah, FL 33010.
They will teach you how to design and make a rug!
A FULL DAY PLAN?
Now, if you are looking for a budget meal full day fun plan? This is what you're looking for!
A guide to a full day of activities and delicious food!
📍Boca Ice, Bora Raton ($22)
📍Litchi Delight, Cooper City
📍Richardson Historic Park, Ft Laud
📍Xtreme Action Park
📍Happy Fish Sushi
We're so glad to share with you all these places that are worthy to visit when in Miami. We will be posting more article like this so stay tuned for more!